This Week in B2B Content Marketing: 3/2/12
Lauren Locke-Paddon - March 2, 2012
Friday, March 2, 2012: Welcome to our curated recap of the week's best links relevant to B2B Content Marketing, from all around the Web.
Here are the links:
1. Three Ways to Augment the Effectiveness of Your B2B Content Marketing: Useful statistics on aligning content with the buying cycle and getting the C-suite behind you.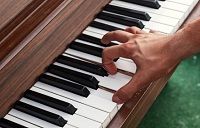 2. Tech Giant SAP Focused on Dynamic Content: SAP puts their money behind the idea that content marketing is replacing search in effective inbound marketing strategies.
3. Developing Customer-Centric Content – A Better B2B Marketing Clinic: Another way to look at things complete with successful case studies.
4. Social Media Friendly Content Marketing [Examples]: Turning bad feedback around and give fans the VIP treatment.
5. Create Trust with Your B2B Marketing: One of the major themes at the Summit on Customer Engagement this week that stood out is this that prospects rarely believe what you have to say about your product – they look to their peers for social proof. Customer evidence, hard metrics and 3rd party sourced content ranked highly as well.
6. Why Your CMO Doesn't Like You: B2B Marketing teams can win back their faith by sticking to the strategy, taking responsibility, being acquainted with target audience and looking at the metrics.
7. Stop the 'Do Not Track' Madness: Have you been following the news on recent 'do not track' controversies? Why marketers need to pay attention if they continue to want metrics.
Ready to see more?
Schedule a conversation and live demo to see if TechValidate can help your organization.